From San Blas nuts we want you to enjoy the summer with the best dried fruit recipes. That's why today we bring you this delicious homemade pistachio ice cream, perfect to enjoy with the family! Only with quality ingredients and very refreshing.
Pistachio ice cream is the favorite of lot of people due to its original flavor and its crunchy texture which make it the perfect ally on the hottest days. We are going to tell you how to make it with the best organic nuts.
Ingredients
Having a good raw material is what will give our homemade ice cream the master touch. That is why we recommend you only use quality pistachios. Nowadays you can buy nuts online without problem, and you will save a lot of time that you can spend enjoying your pistachio ice cream!
For this recipe you online need:
100 g of peeled San Blas pistachios
4 egg yolks
150g sugar
1 teaspoon vanilla flavor
400 ml whole milk
500 ml of whipping cream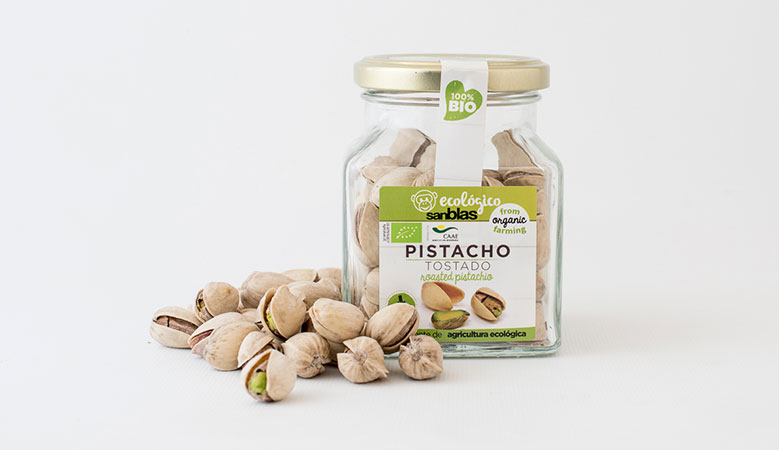 Step by step
First, we must chop the pistachios in a mincer or in a mortar until they are well crushed.
We put the milk to heat and when it reaches temperature, we add the egg yolks one by one. We mix them well with the help of a whisk.
We add the sugar and the vanilla aroma to the mixture and continue stirring. We leave it in the fire until it boils and at that moment we remove the saucepan from the fire.
Immediately add the cream and then the pistachios, and mix. We let the mixture cool down to room temperature and then we put it in the fridge for an hour.
After that time, we take the mixture to the refrigerator and follow the manufacturer's instructions. Reserve in the freezer for at least 4 hours. In the event that we do not have a refrigerator, put the mixture in a tupperware and take it to the freezer. It should be removed every half hour to stir and prevent it from crystallizing. In the same way, once this has been done about 5 times, it is reserved in the freezer for at least 4 hours.
The final step
If you want to give your homemade pistachio ice cream an original touch, you can add caramelized pistachios or raspberry sauce to the end. For caramelised pistachios, you only need to toast a handful of pistachios in the pan with a teaspoon of sugar until they are golden brown.
If you prefer to combine it with a raspberry sauce, you will only need 100 grams of fresh or frozen raspberries. Heat them in a saucepan until they fall apart and release their rich juice. Add it on top of your ice cream to enjoy.