The characteristics of these nuts are their sweet and smoothy flavour when they are raw. If they are fried, its flavour enhances.
We always use raw materials in our production process. They are colouring and preservative free, as well as gluten and palm free because we fry everything with olive oil.
Macadamia nuts, Brazil nuts and cashew nuts are some of the best foods to combat cholesterol, thank to their unsatured fatty acids, among them omega 6 (linoleic) and omega 9 (oleic).
Cashew nuts consumption is highly recommended for pregnancy due to its content in iron and folic acid. On the other hand, Brazil nuts are the richest selenium meal, a mineral very beneficial for the thyrod. They are also the richest nut in terms of manganese. Furthermore, macadamia nuts have a highly content in fyber, which helps intestinal transit as well as enforces bones and tooth.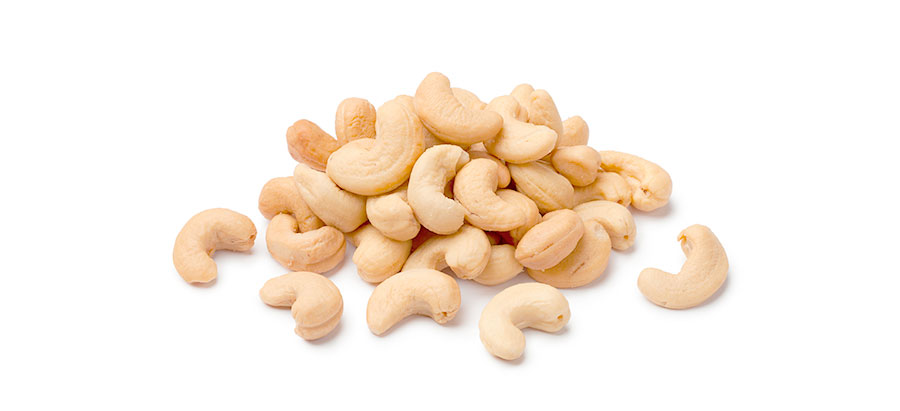 A wide range of macadamia nuts, Brazil nuts and cashew nuts
Our wide range of cashew nuts, Brazil nuts and macadamia nuts is adapted to your tastes and needs. We offer different types of these nuts of different origins, peel, peeled, raw, roasted and fried with olive oil. You can choose your ideal format, from 80 gr. to 25 kg.
These cashews come from natural crops which gives them a more intense flavour. Add them to your salads, cakes or yogurts.
MAKE THE MOST YOUR SAN BLAS NUTS